About Us
Idoneus Medical Services offers an appointment, administration and financial management service which aims to assist medical consultants operate more efficiently and effectively in their private clinics. Through our Consultant Support Team we deliver a dedicated and personalised service to you, the consultant. Our team can be your sole administrative and financial support or can complement your current medical secretary.
Based in Mitchelstown, Co. Cork, we have first hand experience in the management and delivery of private patient services in a healthcare setting. Our team have worked extensively with a number of medical consultants over the last number of years, developing and improving our in-house consultant support service. The Idoneus Medical Services offering encapsulates the best of this learning to deliver to you a full and highly competitive administrative and financial management service.
Through significant investment and learning, we have developed a unique operating and service delivery system. It is based on a team of dedicated Consultant Support Specialists, supported centrally by a bespoke and highly secure Cloud based software platform. By partnering with Idoneus Medical Services, Ireland's leading medical support specialist, you will experience the same high level of professional care delivered to you and your clinic as you deliver to your patients.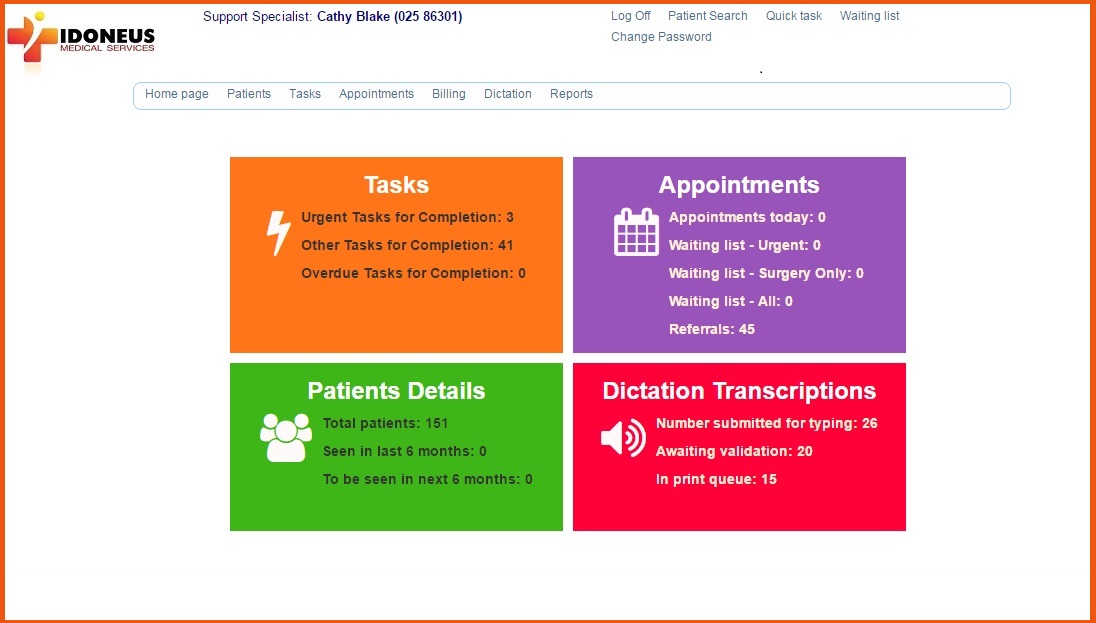 The images below will provide you more snapshots of our interface.